Garden Center & Greenhouse
Quality Plants, Friendly People
Meadowbrook Gardens is a full service green house and garden center in New Milford, CT. We are stocked full of healthy plants and flowers that flourish in our Connecticut climate. We also have a great selection of garden supplies, tools and even some great gifts and home decor. Stop on down to our greenhouse today to view our beautiful, vibrant and colorful selection of plants and flowers. We look forward to seeing you!
We Have What You Need
Annuals
Fertilizers
Grasses
Mulches
Perennials
Pesticides
Pots & Planters
Pottery
Potting Soil
Statuary
Topsoil
Trees & Shrubs
Vines
Gift Certificates
Trees
We have a great selection of healthy shade, fruit, ornamental and evergreen trees available. Our knowledgeable staff will help educate you on the different trees and make recommendations on what would be best for your landscape. Whether you are looking for some shade in your backyard or a fruit bearing tree, we have a selection of trees available in various sizes, shapes and prices.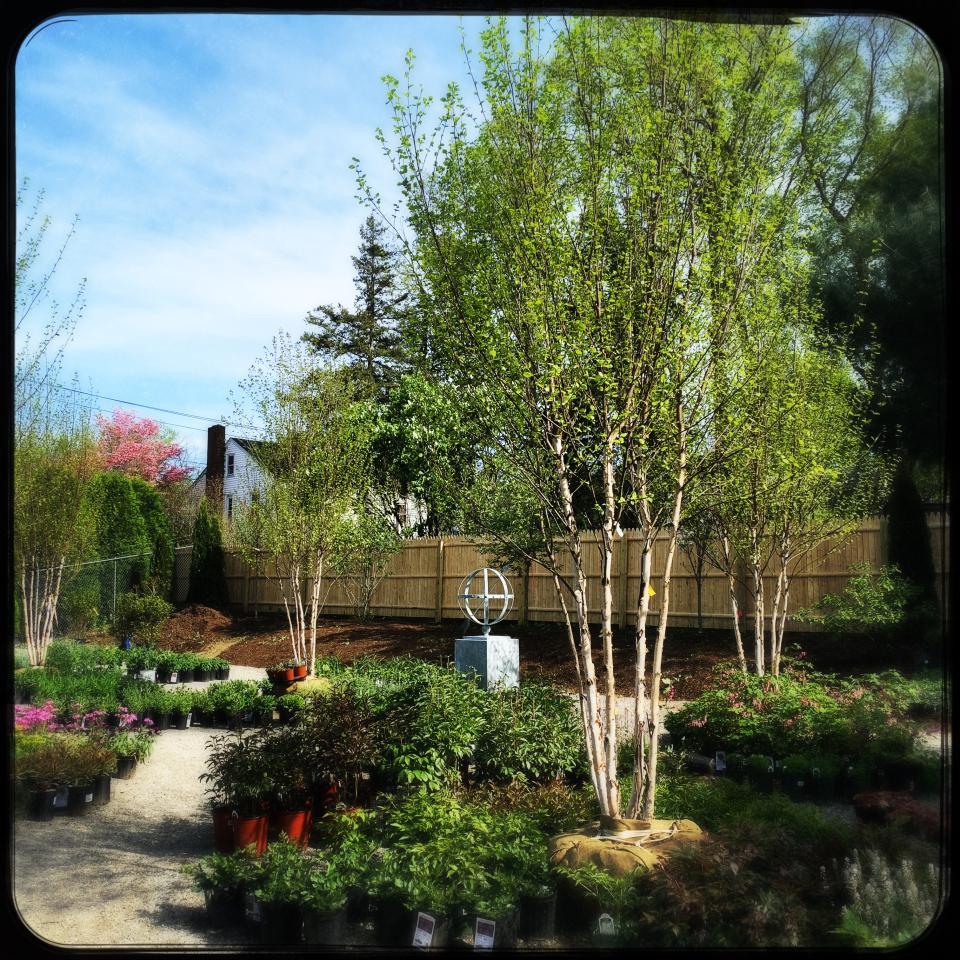 Shrubs & Roses
Meadowbrook has an incredible variety of beautiful shrubs and roses available in various sizes, colors, styles and fragrances. Different plants require different growing environments, our knowledgeable team will help you find the perfect shrub that will grow well on your property. Every landscape is different, add vibrant color and beauty to your home with beautiful shrubs and roses.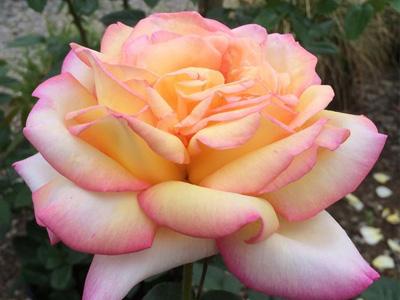 Annuals
An annual is a plant that lives for just one season.
Planting colorful annuals is a common family tradition during the month of May. We have something for everyone at Meadowbrook Gardens. From hard to find vegetables and hanging baskets to colorful single plants and annual flats, we have one of the largest varieties around. Our locally grown annuals are acclimated to our climate and flourish all season long.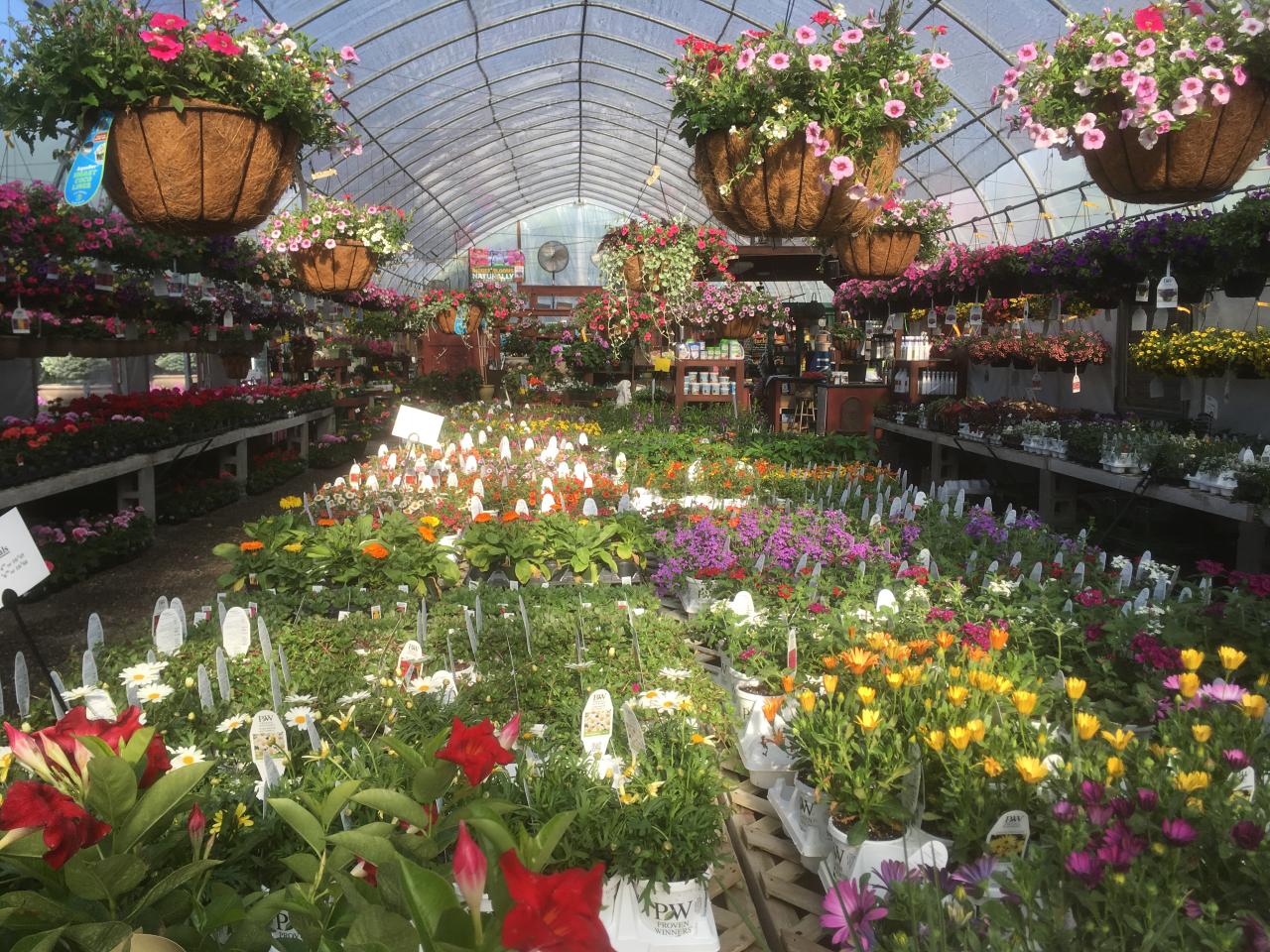 Perennials
Perennials are an extremely popular landscaping choice for home and business owners throughout Connecticut. Perennials produce beautiful flowers year after year, come back bigger and better every season, and require little maintenance. Whether you are looking for full sun or shade, we have bright and beautiful perennials for any property.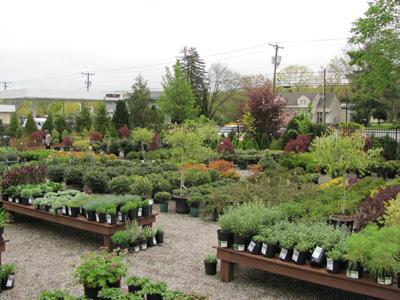 Garden Supplies
Every gardener knows that using the proper tools and equipment makes gardening much easier. We have a great selection of tools for every level of gardener. It is extremely important to have good soil to grow a great garden. In addition, every gardener tends to their garden differently. We have a great selection of the best brands of fertilizers, weed control, soil, mulch, and more. Our knowledgeable staff can educate you on the different products, their results and what would work best for your application.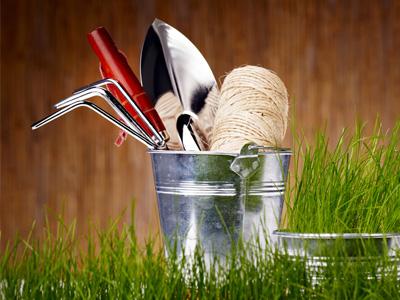 Seasonal
Meadowbrook Gardens is well known for our great selection of high quality hand crafted seasonal and holiday items. We use a variety of plants, trees and materials to create unique wreaths, ornaments, baskets and more available in a variety of sizes and prices! Add a little holiday spirit to your home or business today with a one of a kind wreath from Meadowbrook Gardens in New Milford, CT.