About Meadowbrook Gardens
Our Meadowbrook Family
Jeff & Pam met in Amherst, Mass while studying Environmental Design and Business Management at the University of Massachusetts.

Jeff has been in the landscaping profession for over 45 years, owning his own design and installation business, Griesinger Landscaping, for more than 20 years. He is a licensed arborist and a licensed pesticide applicator. He is a member of the Connecticut Groundskeeper's Association, the Connecticut Tree Protective Association, the Connecticut Nursery and Landscape Association, and the International Society of Arboriculture.

Pam has managed the landscape business along with Jeff. She is a member of CNLA and a Connecticut Accredited Nursery Professional.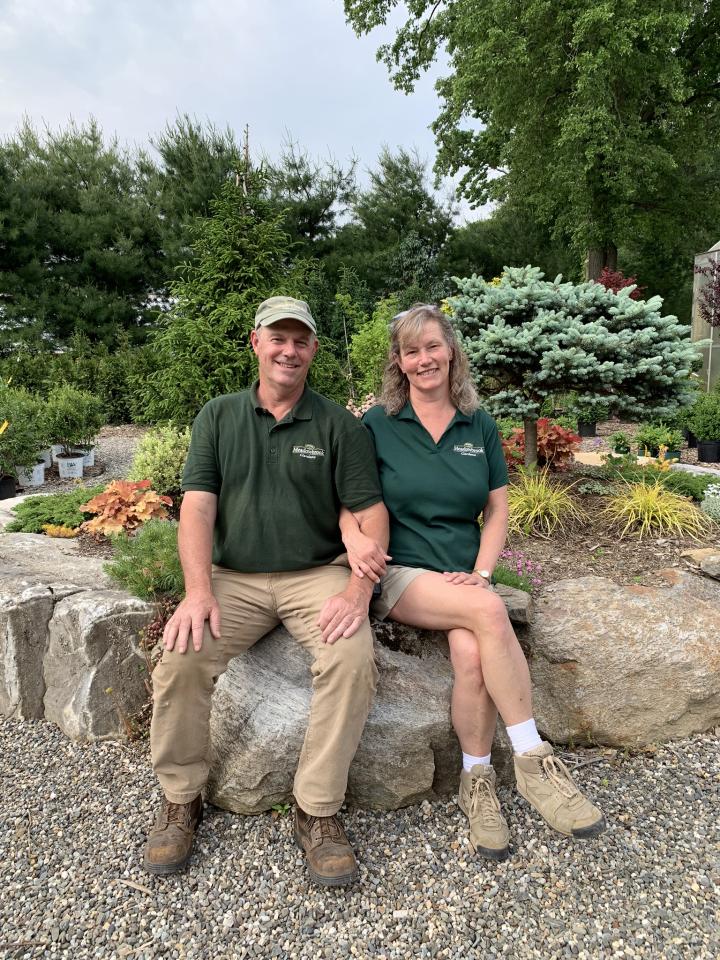 Richard Rosiello
Richard's earliest memories are of drawing: lines, shapes and colors. He's always had a passion for the natural world, observing, contemplating, interpreting, and associating with it. Growing up in Brooklyn, NY, he was surrounded by the man-made juxtaposed with the natural. Trained as a painter, he found himself creating pieces that were that were abstract interpretations of map like landscapes. Shaping the land, working with stone, water & plants, playing with textures & colors, and creating gardens & landscapes for him represents a natural extension of all these sensibilities.
CREDENTIALS:
APLD President - Elect (2020-2022)
APLDCT Chapter Board Member (2011-2021)
APLDCT Chapter President (2019-2020)
Mad Gardeners President (2017-2020)
2019 APLD Specialty Category Silver Award Winner
2019 CTGIA CNLA Landscape Construction Award Winner
APLD Advocacy Committee Chair (2015-2017)
NYBG Instructor (2015-Present)
Mile a Minute Committee Member (2013-2014)
CT Accredited Nursery Professional Certification (2013)
APLDCT Chapter President (2011-2012)
New Milford Inland Wetlands Commission - Secretary (2006-2009)
New Milford Inland Wetlands Commission - Alternate (2005-2006)
NYBG Certificate of Landscape Design (2008)
School of Visual Arts BFA (1982)
Member: Association of Professional Landscape Designers, Mad Gardeners, CNLA, CTGIA, and LDSA.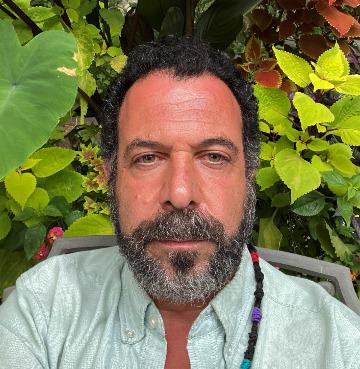 Valerie
Valerie has worked for Meadowbrook for 19 seasons. She is our perennials expert and is passionate about keeping up with the new introductions and current trends utilizing perennials and shrubs. She is a a member of CNLA and a Certified Master Gardener who specializes in designing perennial gardens.
When she is not busy working in her own gardens, Valerie and her husband, Gary, are often seen kayaking around local waterways or cruising the back roads of New England on their motorcycles.