Wildlife can be beautiful, but too often they choose to dine on your valuable landscape plantings. Deer can destroy costly landscapes with irreversible damage in one winter, but you can protect your investment with our deer repellent service.

The most common deer food includes arborvitaes, rhododendrons, azaleas, yews, hollies, hemlocks, and white pines, but their menu can also be much more widespread. Our licensed professionals have extensive experience protecting plants in this geographical area, and they understand the differences in deer pressure in various micro-regions. They will apply protection to the plants mostly likely to be at risk, specifically tailored to your micro-region's deer browsing history.

Our experienced professionals apply a special blend of ingredients that work as a strong taste deterrent to browsing deer. Without an offensive smell, this proven formula protects your plants against hungry deer for the whole winter with just one application. Its long-lasting qualities also have anti-desiccant attributes, helping to protect your plants against winter water-loss damage as well. Although harmless to plants and animals, the repellent is extremely effective at eliminating deer damage.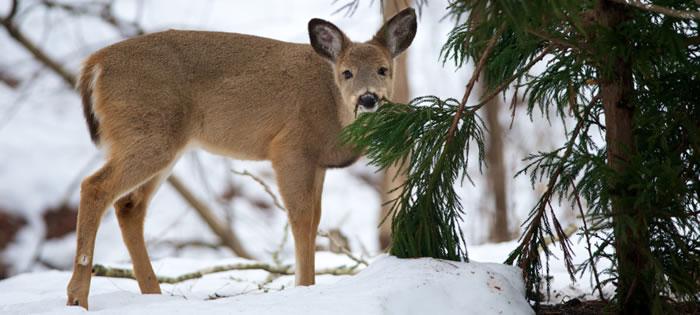 After deer repellent is sprayed
After the deer spray is applied, there will be a light green tint on the plantings it is applied to. This tint will persist through the winter and will fade through the onset of spring and new growth.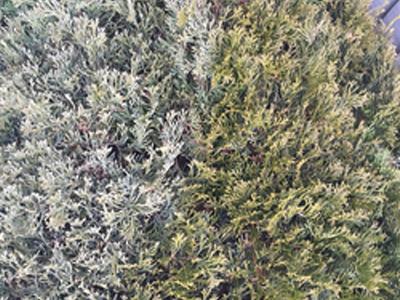 Charges for this service vary depending on how much "deer food" is planted in your landscape. The charge to spray a "typical" front foundation planting is around $175 (plus tax). The minimum charge for this service is $128 (plus tax).

Don't lose your precious landscaping to hungry deer! We start preparing in September for our spray program. Don't delay and get left out when your neighborhood gets sprayed. Please call us at (860) 350-4200 with any questions or to sign up.